You need to give consent to "Social Media Cookies" to see this content
The "Future Leaders Transition Year Programme" is a joint initiative from the GAA and the Professional Development Service for Teachers (PDST). It is a cross-curricular programme comprising of a series of modules designed to encourage maturity, initiative, responsibility and leadership skills in pupils. The Programme gives pupils the knowledge and skills to support all roles required in the effective staging of Gaelic Games. As part of the Programme students are challenged to organise and run both on-field and off-field events for younger students.
---
Future Leaders Events Month - 17th April to 19th May
The Future Leaders Events Month will run for five weeks, from Monday 17th April to Friday 19th May. During Events Month we are encouraging all schools to organise at least one Future Leaders event. The event can be in their own school, with local primary schools, in their GAA clubs or in the community in general. It is well known that physical activity and social interactions have a positive impact on wellbeing. Imagine the positive impact Future Leaders students could have by organising events for themselves and others nationwide. We would have huge numbers of young people involved in student led events all over the country.
To incentivise activity, we will be giving a McKeever Sports School Equipment Pack worth €300 to the top four schools each week of Events Month. To be in with a chance of winning one of these fantastic packs, follow these steps;
Organise and run a Future Leaders Event.
Video or photograph the event, and share it with @gaafutureleader  using the hashtag #FutureLeadersEvents.
Log the details of the event in the Teachers Zone on the Future Leaders online platform.
---
Future Leaders School Awards - Croke Park, October 2023
There is fantastic work going on in Future Leaders school all over the country. This is down to the brilliant engagement and enthusiasm of teachers and students. To acknowledge this, we have launched the Future Leaders School Awards. The ceremony for this year's TY cohort will be in Croke Park in October 2023. If you would like your school to be in with a chance to be recognised as a Bronze, Silver or Gold Future Leaders School, you will need to first meet the criteria outlined here: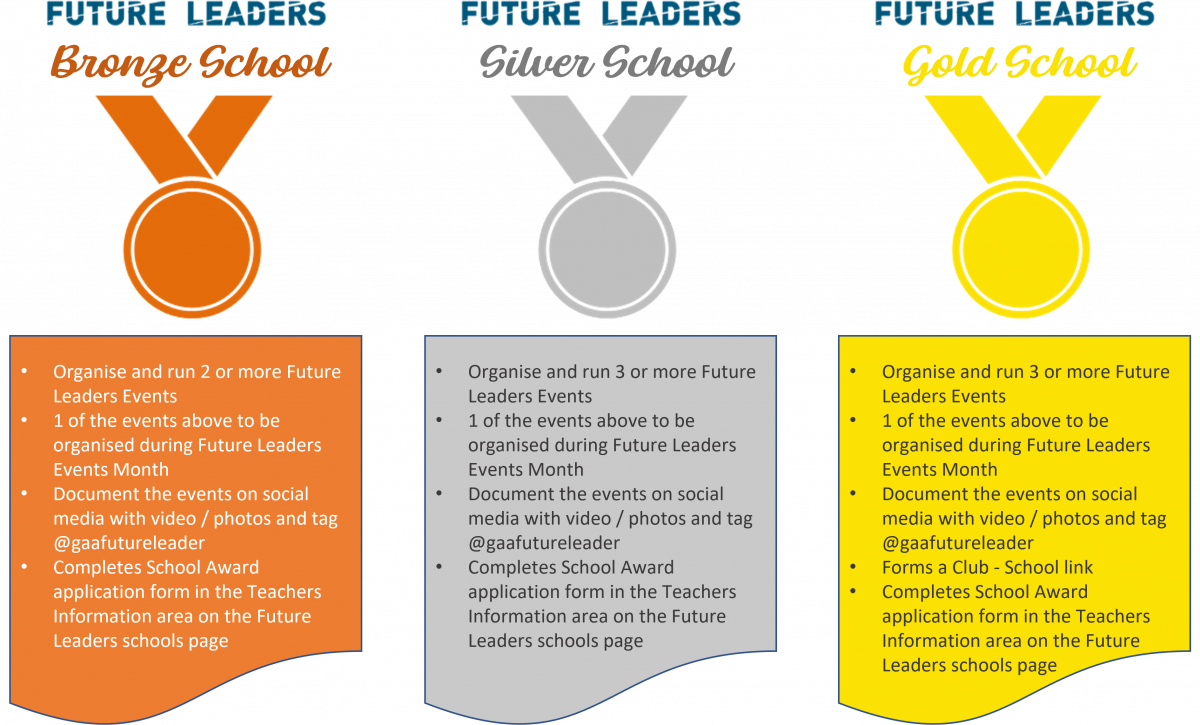 A selection committee will then choose the winning schools in each category based on the school's application form. The schools who are recognised in each category will receive a plaque for their school from the GAA. The Silver and Gold schools will be invited to an awards ceremony in Croke Park in October 2023, where they will receive their plaque and a prize for their schools from the Uachtarán CLG. The Gold schools will be invited to make a presentation about their Future Leaders Journey on stage at the ceremony, using examples from their ePortfolio.  
---
2022/23 Access
Registered Schools can access the modules in the 2022/23 School Zone HERE. All registered schools have been issued with enrolement keys.
A number of schools did not complete the registration process before the summer holidays and they have been issued with an email to confirm participation.
---
For more information on the programme you can contact us by email at

[email protected]

.
---
A  page of Frequently Asked Questions are Answered HERE
---
This is a guide to timetabling: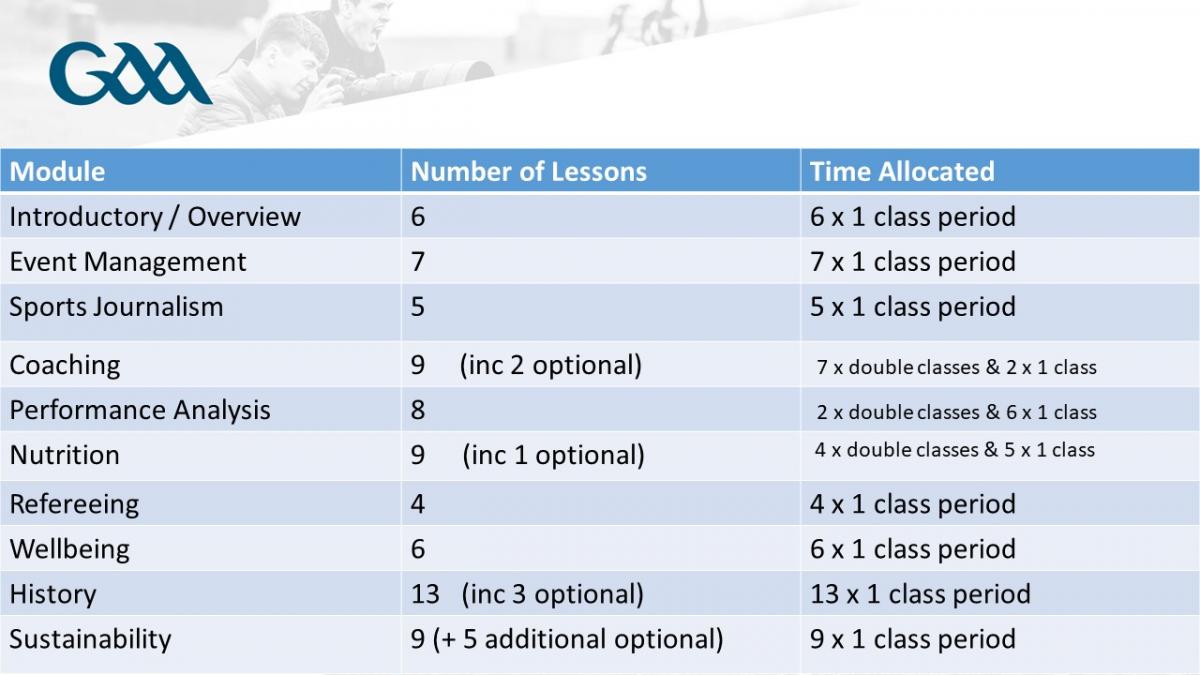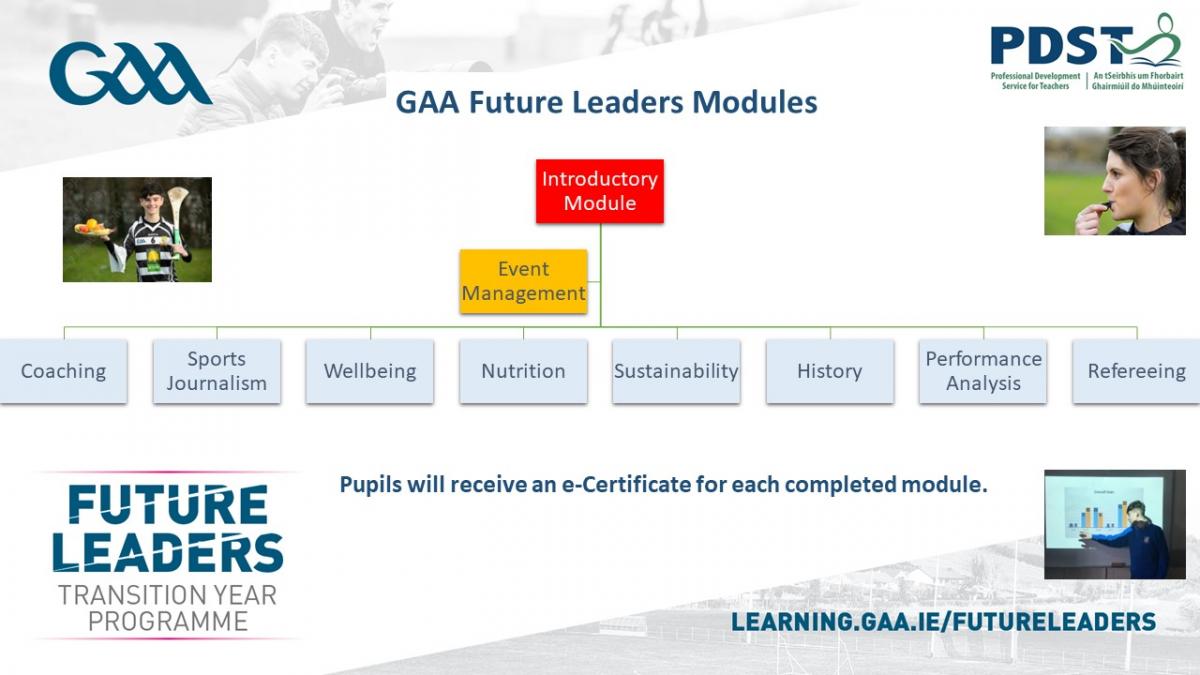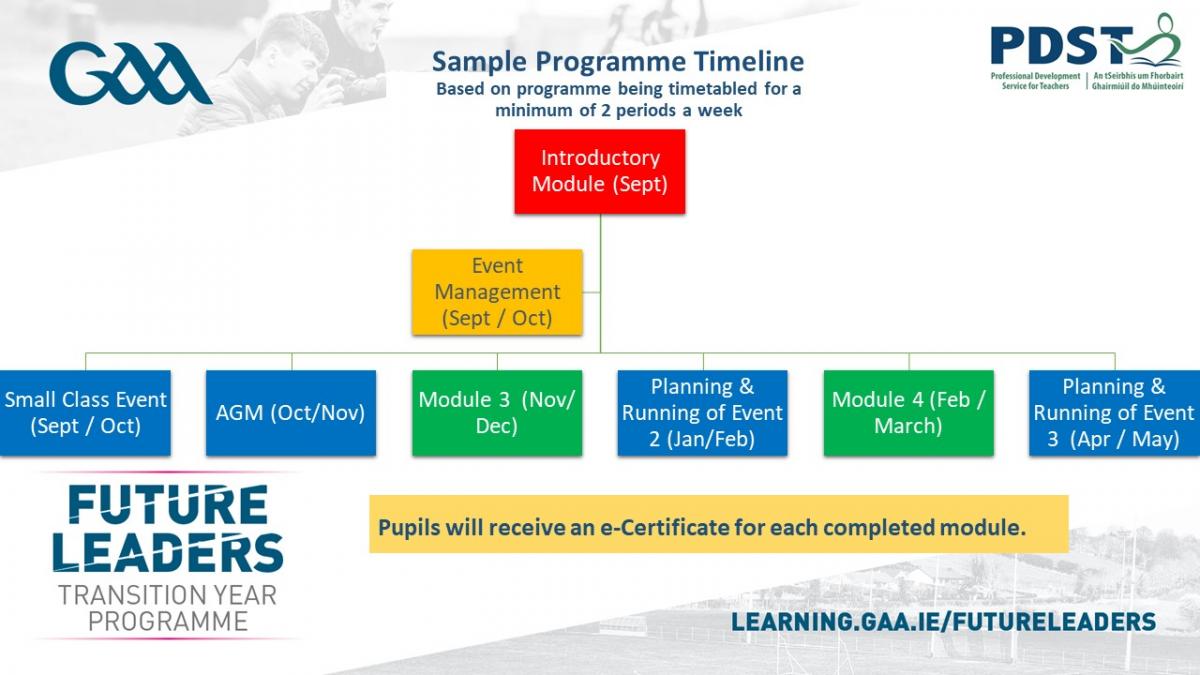 ---
This is a guide to achieving the overall Future Leaders Award: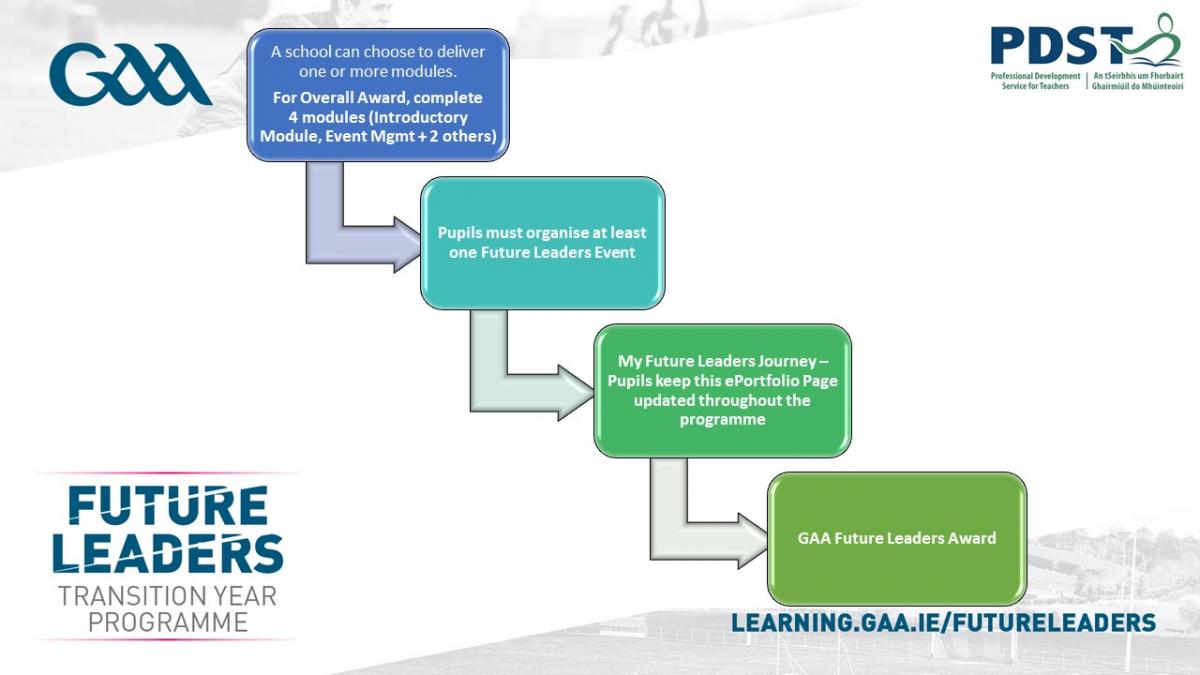 ---
This is a guide to updates for the 2022/23 School Year: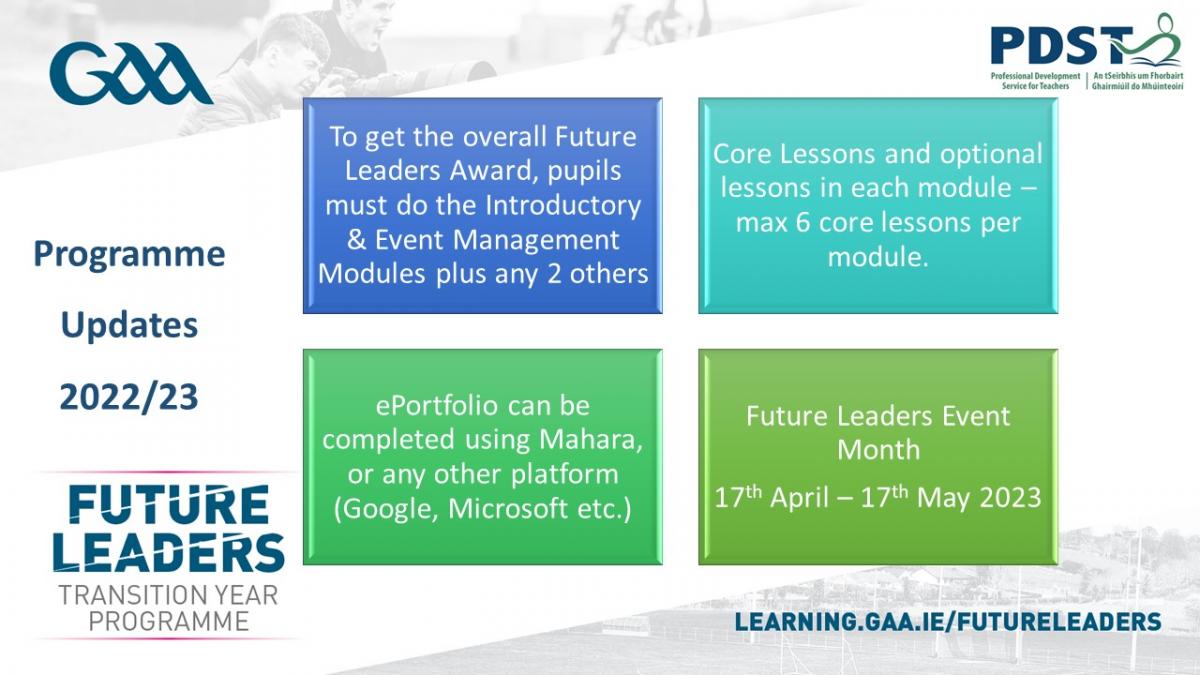 ---