Strike It includes the organisation of the following activities:
Goal to Goal
Over the River
3 Goals In
Wall Ball – including Target Shoot & 1 Wall Handball
Freestyle Hurling
2-Ball Conquest
Lift & Strike
Indoor Hurling
Ground Hurling
Ground Hurling preserves ground striking of the ball and it is also an ideal introductory activity in non-traditional Hurling areas as well as providing a strong basis for cross-fertilisation with other sports such as hockey, ice-hockey, shinty and bandy.
Strike It activities can be adjusted to suit a mix of genders, ages and/or abilities. 
This initiative is one of the activities of the GAA's 5 Star Centre Initiative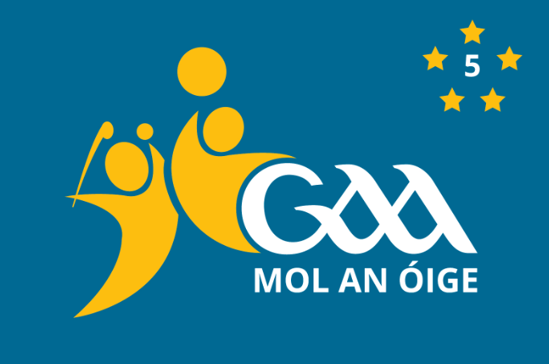 GAA Activity Planner for Hurling, Football, Handball and Rounders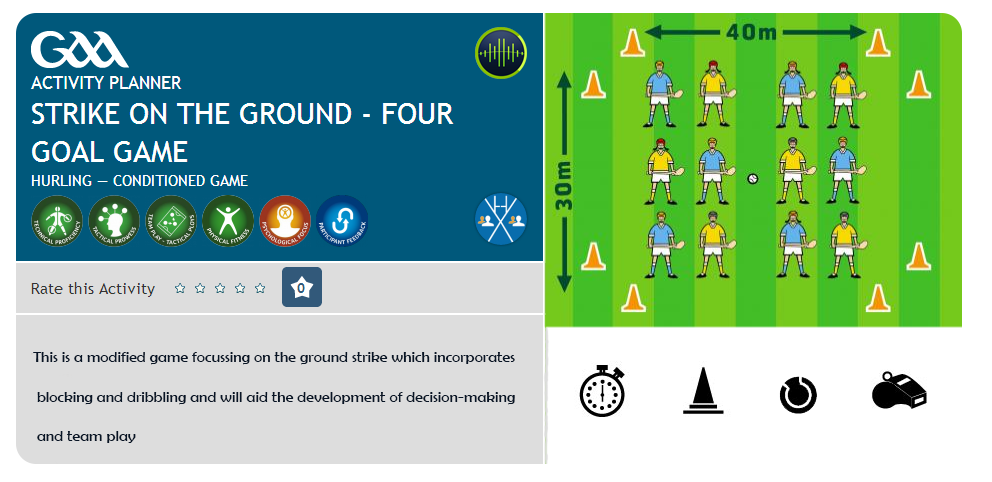 Plan your own sessions with the help of the new GAA Activity Planner.  Click here for more.