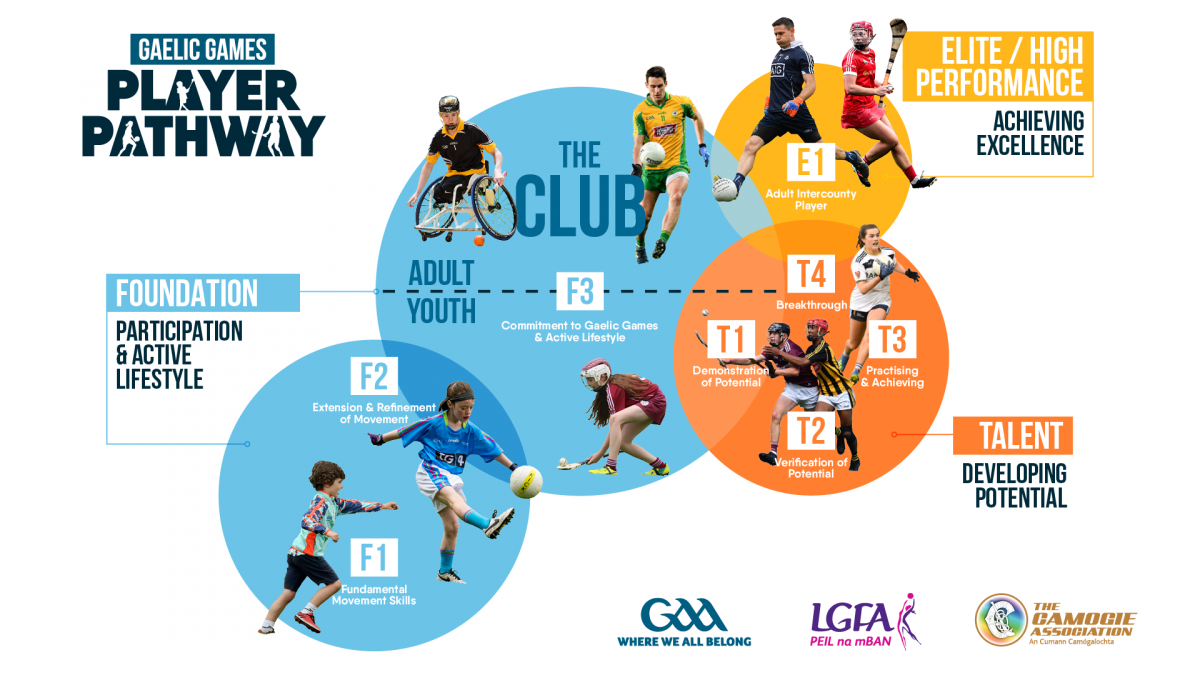 The Gaelic Games Player Pathway:
is designed around a set of principles that align with the core values of the GAA, the LGFA & Camogie Associations, ensuring opportunities for everyone to experience Gaelic Games whilst providing the very best, most valid development experiences possible for all of our players.  The Player Pathway is based on the FTEM athlete development framework, empirical evidence and international best practice.  It consists of three main pathway phases; Foundation, Talent and Elite/High Performance which in turn, are further sub-divided into eight sub-phases. The pathway is not linear with the players connection with their club maintained even if they play at inter-county level.
The pathway is underpinned by six key principles: 
Club is Core - Club is central to nurturing a love and passion for our games and sustaining communities and lifelong participation
Player Centred - We develop the player and the person 
Quality Coaching Experiences - Our coaches create an enjoyable coaching environment to meet needs and welfare of the player 
Connection - Our pathway promotes connection through relationship building opportunities, communication and teamwork. 
Inclusive - Gaelic Games are for All, regardless of abilities, background, beliefs or identities
As Many as Possible for as Long as Possible - Our Pathway prioritises long-term development with a games programme that supports recruitment, development and retention of players 
You need to give consent to "Social Media Cookies" to see this content
Key to the implementation of the pathway will be provision of meaningful games programmes, quality coaching and player development inputs appropriate to their age and stage on the pathway. The three Associations will be working closely together to align our supports and services especially in the area of coach education where we are collaborating on the developing a new coaching pathway – one that builds on recent development of the first common coach education course – the Introduction to Coaching Gaelic Games which is for all entry coaches male and female. 
Over the coming period all three association will be engaging with all stakeholders at club and county level to introduce and educate everyone on how the new pathway will make a difference on the ground. The first step on this road will be the opportunity for coaches to engage in an online course available through learning.gaa.ie 
---
The Foundation Phase 
---
The Talent Phase
---
The Elite Phase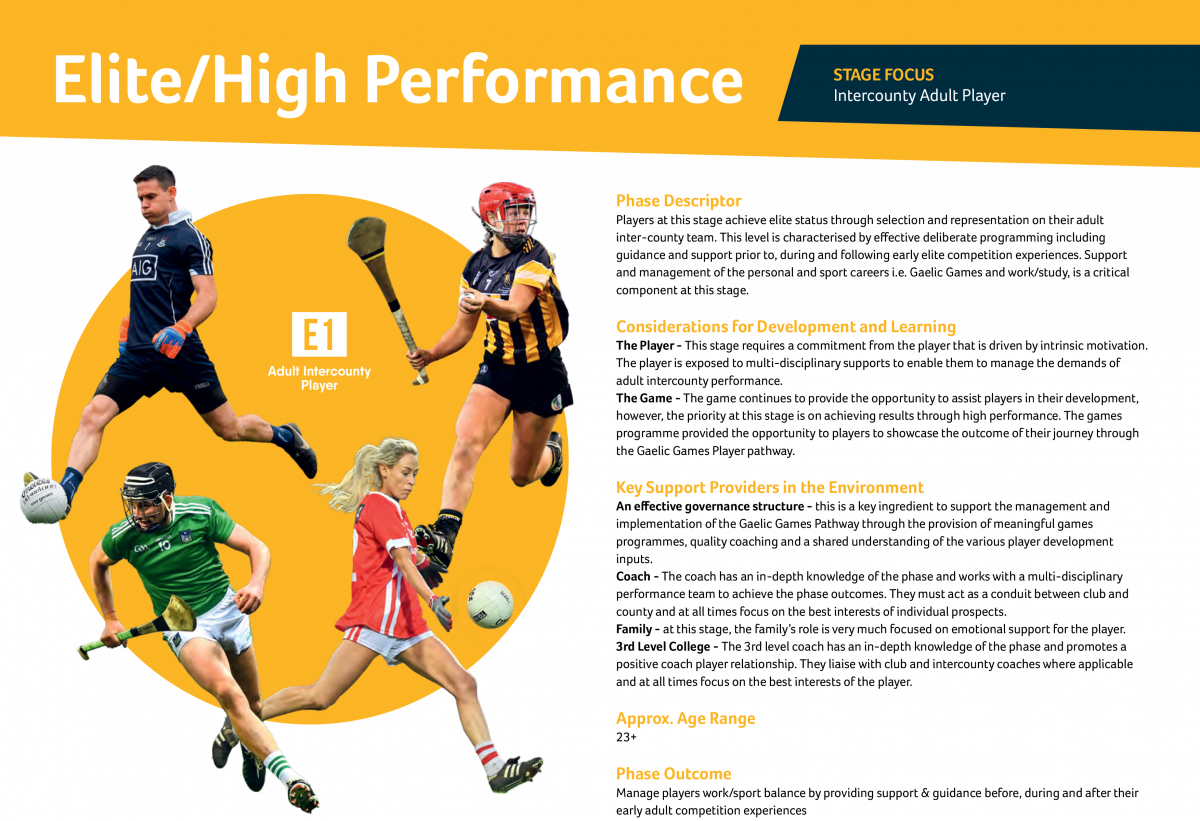 You need to give consent to "Social Media Cookies" to see this content