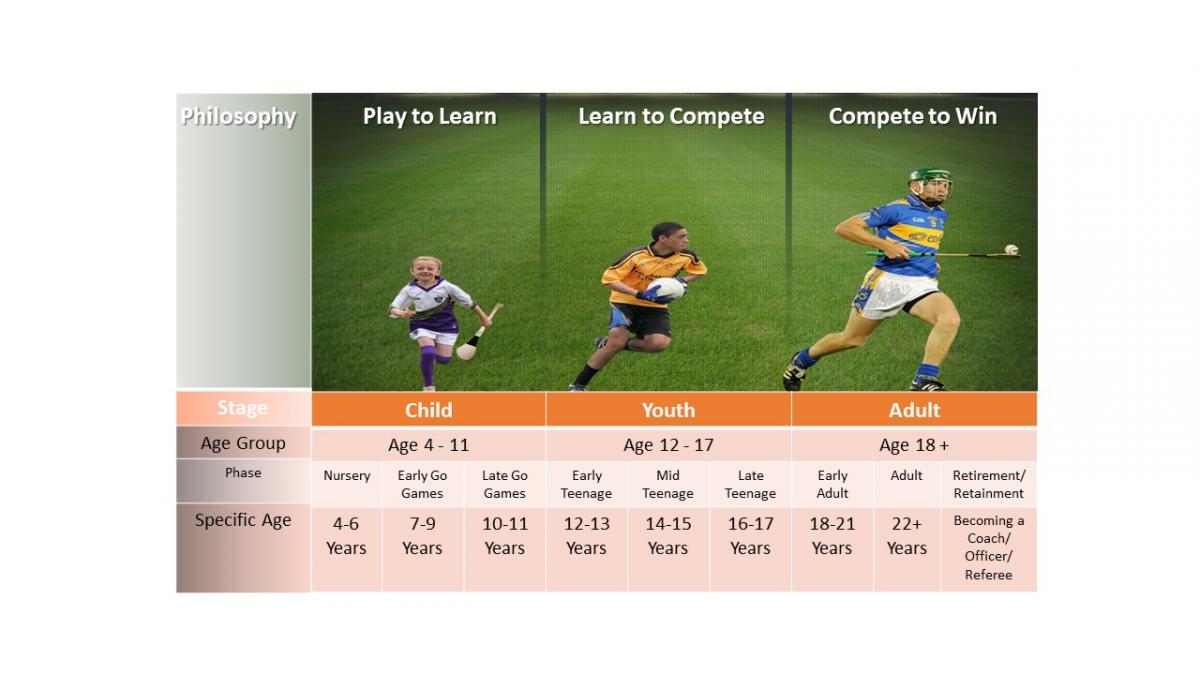 The GAA Player Pathway identifies the different Stages and Phases of development our players progress through. The capacities that players should develop to move along the pathway at the optimal rate have been identified according to the Total Playing Performance (TPP) Model.
The Total Playing Performance Model: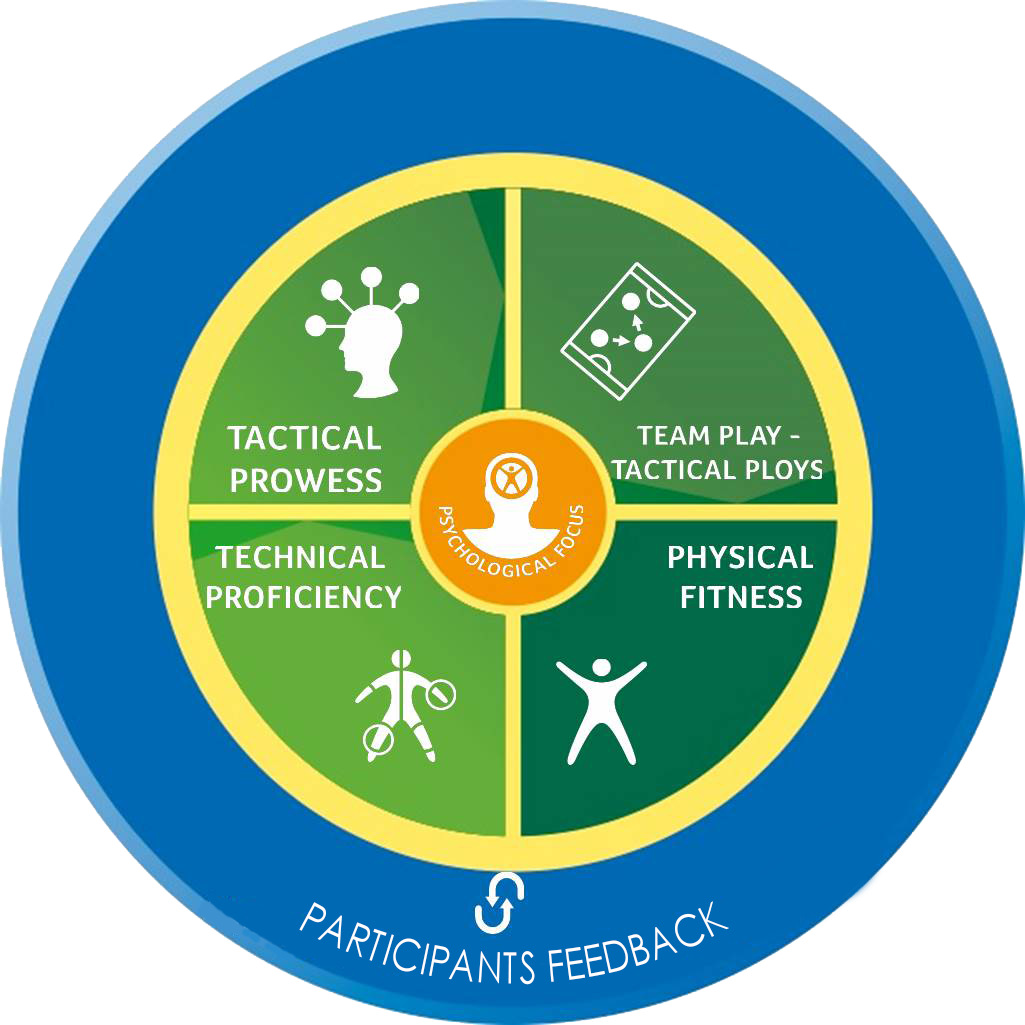 To learn more about the Total Playing Performance Model click here.
The capacities that should be achieved for optimal developmnent at each phase of the pathway are available for download here. They also include Fair Play, Lifestyle and Personal Capacities.
Different Philosophies help us understand our players' desires at each Stage of the Pathway:
  Children - 'Play to Learn'
  Youths - 'Learn to Compete'
  Adults - 'Compete to Win'
In terms of our Rules
The end of Go Games Policy is aligned to the end of the Child Stage

Eligibility to play at Adult level aligns to the end of the Youth Stage
Registration figures show:
  Very large and increasing numbers from Nursery to the end of Go Games
  Steep Dropout between the ages of 12 and 21 (58%)
Fun, Developing Competence and Affiliation (A Sense of Belonging) have been identified as reasons for continuing Participation
Lack of Fun, Conflict between Coach & Player and Lack of Playing Time have been identified as reasons for Dropout
The participation and dropout rates in your Club may vary from the National trend due to your own specific demographic, geographic and social context.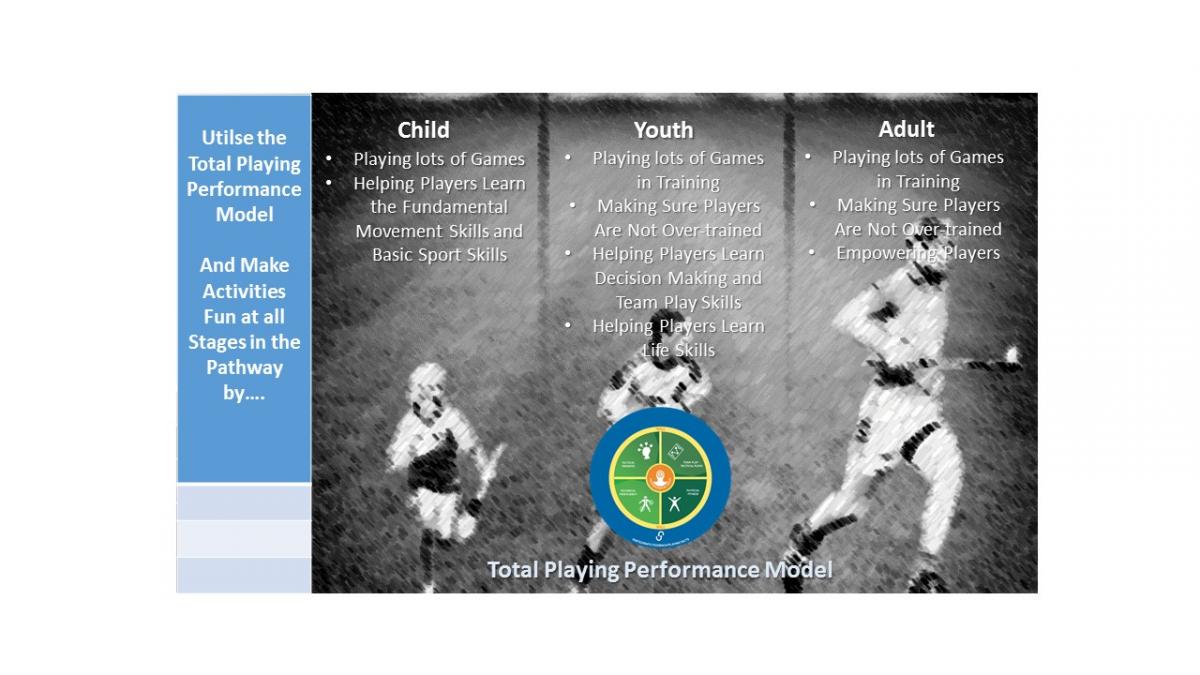 To make playing Gaelic Games fun we should ensure that first of all our players get plenty of regular meaningful games and that we play plenty of games and games-based activities at training. Games-based activities promote vigourous, high-intensity training, develop fitness and game awareness, and are great fun!
Secondly, we should respond to the differing desires of players at the different Stages of the Player Pathway.
Thirdly, we should focus on developing the different capacities that our players need to learn at each Stage. The Total Playing Performance model categorises these capacities for us.
In summary:
Develop Fundamental Movement Skills and Basic Sport Skills as players progress through the Child Stage
Decision Making and Team Play Skills as well as Life Skills as players progress through the Youth Stage
Ultimately empoweri players throughout the Adult Stage.
Over-training can seriously affect a Player's physical, psychological and emotional desire to play and train. Monitoring a player's team and training obligations and adapting how much training they do will help make a happier and hungrier player!
Promoting Better Coaching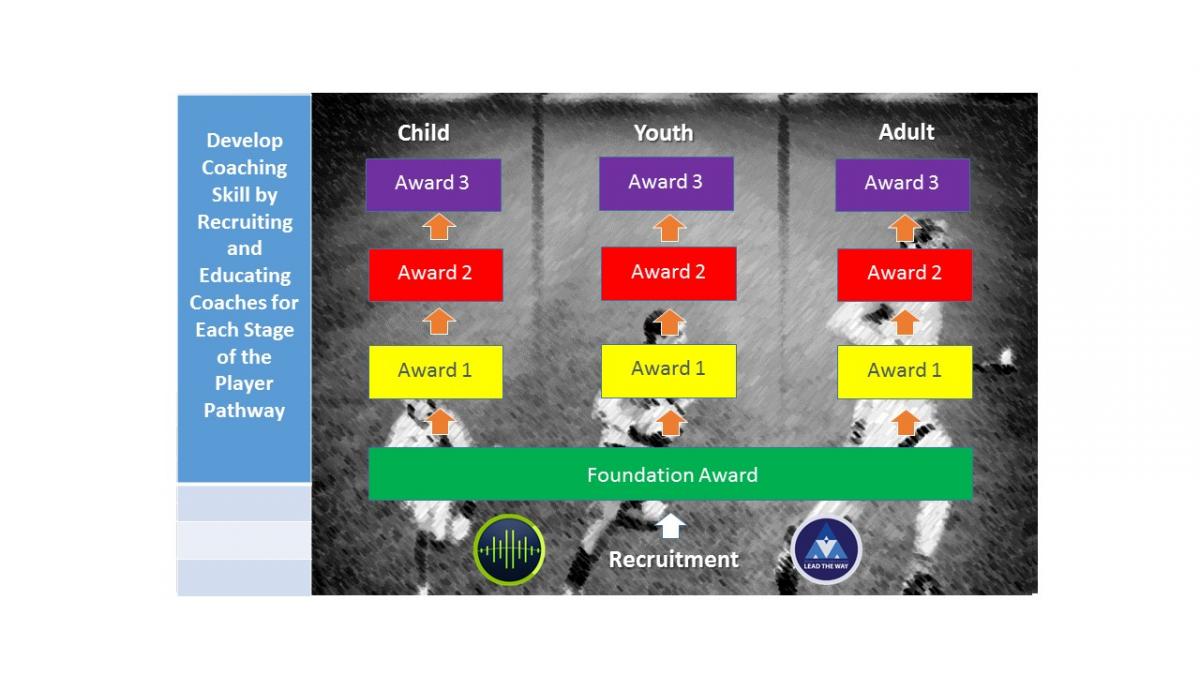 Quality Coaching – as part of an overall Games Development Plan - promotes fair play, builds social cohesion, self-esteem, and enhances health and well-being as well as supporting social and economic objectives. Coaches should be committed to creating fun, safe playing environments for all of our players, regardless of age or ability level. 
The Coach is someone who consistently assists and challenges through communication, adaptation and change, players to reach their full potential.
The GAA Coach Education is underpinned by the 
Coach 10/MVA Model. The model identifies the different elements of effective Coaching and emphasises the values the Coach pursues. 
The model states that the Coach - Player Interconnection is key to optimising the performance of both the Coach and the Player. 
We define this interconnection in terms of Motivation and Vocational Attributes or MVA. To learn more about the GAA Coach Education Programme click here.
Everyone should have clearly defined roles

Remember that everyone does not have to coach
Develop a Coaching Plan
The Coaching Plan should be based on the capacities identified for players in the Player Development Pathway.

There must be a plan for the season

The Club coaching plan must be progressive
Promoting Playing Time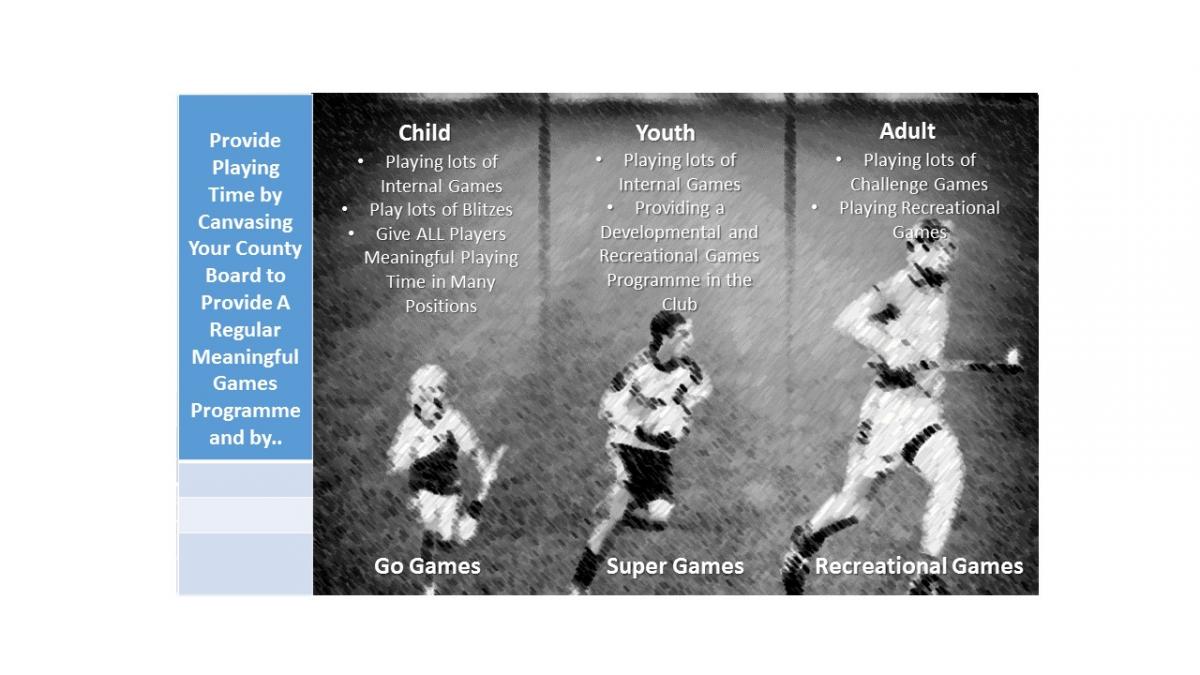 Providing Regular Meaningful Playing Time for all our players is our primary aim.
Canvassing Your County Board
Adopting the various initiatives and policies promoted to support participation and development for Child, Youth and Adult players