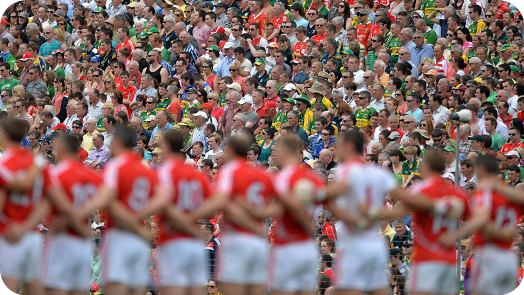 Following the completion of a two year research programme in which nearly 300 GAA players were examined in an attempt to assess the effectiveness of various screening methods, the GAA's Medical, Scientific & Welfare Committee updated its position paper on cardiac screening.
The GAA advises that the most effective way to identify risk is for players over the age of 14 is to undergo cardiac screening on one occasion. It is also advised that this process be repeated before the age of 25. Players should consult their team or family doctor if they wish to get screened and screening should consist of completion of the GAA's Cardiac Screening Questionnaire, a Physical Examination and an ECG.
As part of its commitment in this context and to aid diagnosis, the GAA in conjunction with the Gaelic Players Association (GPA) have implemented a programme whereby any doctors carrying out a cardiac screening programme for a GAA player will be able to send that ECG to the cardiac department in the Mater under Dr. Joseph Galvin to have a sports cardiology opinion on the ECG.
In order to avail of this service, GP's should contact Eoghan Tuohey, the GAA's Player Welfare Manager in Croke Park ([email protected]) or 01 819 2923).