Return to Play Training Advice & Key Tips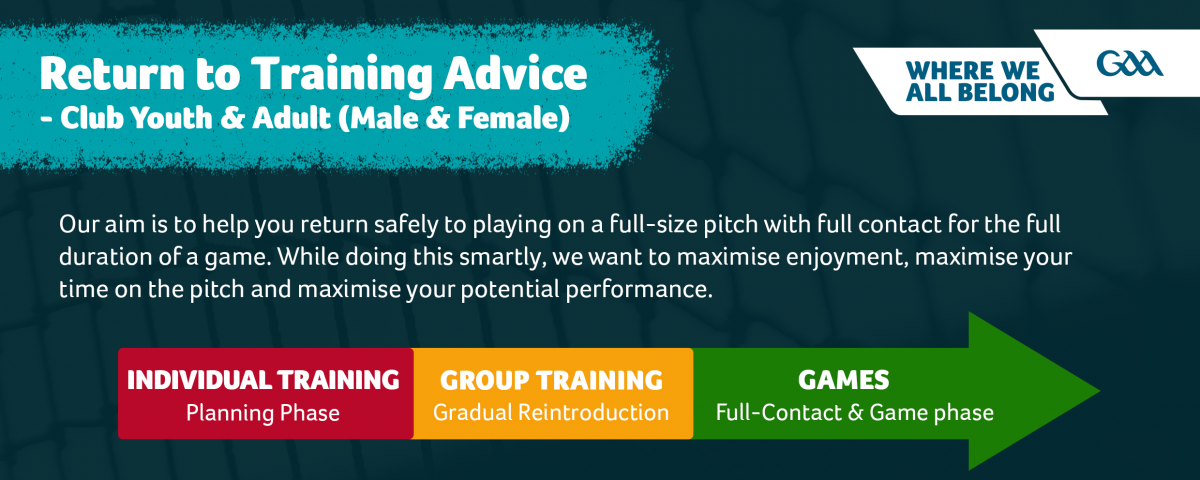 Click the image above to see more
---
Programme Launch Webinar - March 2nd 2021
The Programme was launched via live webinar on  March 2nd 2021 - the broadcast recording is below:
How to get involved?
Registration for participation in the 'Be Ready to Play' programme opened on March 3rd  2021.
Participants must create an account on this site - for help with creating an account click here for A Registration Guide
Choose your stream (Youth, Adult, Advanced) according to you age and experience as outlined below
Click on the relevant button below to enrol.
---
Programme Streams
There are 3 streams covered in the Be Ready to Play programme - Youth, Adult and Advanced.  Participants are asked to enrol as follows:  
Click on the appropriate course below to enrol:
*2 years'  strength training age means at least 2 years' experience working consistently with an S&C coach practicing strength training.
Programme Structure 
The Be Ready to Play programme is to be delivered in 2 week blocks beginning with the live webinar on Tuesday 2nd March 2021.  On Wednesday the 3rd of March the athletic development programmes for weeks 1 & 2 for each stream will be published into the relevant zone.  Subsequent webinars and athletic development programme content will be delivered every 2nd Tuesday and Wednesday respectively.  A schedule for the biweekly webinars topics and presenters will follow shortly.
The Programme will include:
Athletic Development Programmes updated fortnightly via the 3 courses linked above (Instructional Video & Live Sessions)
Monthly Coach education webinars (GAA Coaching Experts & Guests)
Monthly Sports Science support webinars (Every Sports Science Discipline covered)
Areas covered in the webinars will include – Coaching, Athletic Development, Psychology and Wellbeing, Nutrition, Performance Analysis, Skill Acquisition & Biomechanics, Physiotherapy and Injury Prevention.