2019 Games Development Conference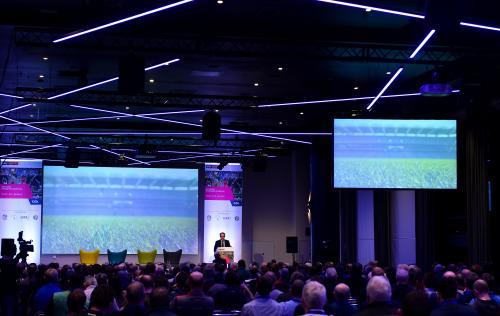 The 2019 GAA Games Development Conference in partnership with Sky Sports will take place in Croke Park, on Friday and Saturday January 11th and 12th 2019. The theme for the conference is 'Coaching for Wellbeing' 
Friday, January 11th will feature a Club based forum that will provide Clubs with the opportunity to present examples from their own practices that might be of use to other clubs. 
Saturday, January 12th provides an opportunity for delegates to attend sessions from speakers of national and internal renowned covering topics relevant to the player, the coach, the game and the environment. The final programme of speakers is currently being finalised, and will be released upon completion.
For further information, or if you wish to reserve your place at the Games Development Conference, please visit https://learning.gaa.ie/conference2019
Please note that delegate numbers are capped at 750. Therefore, all applications are made on a first come, first served basis.