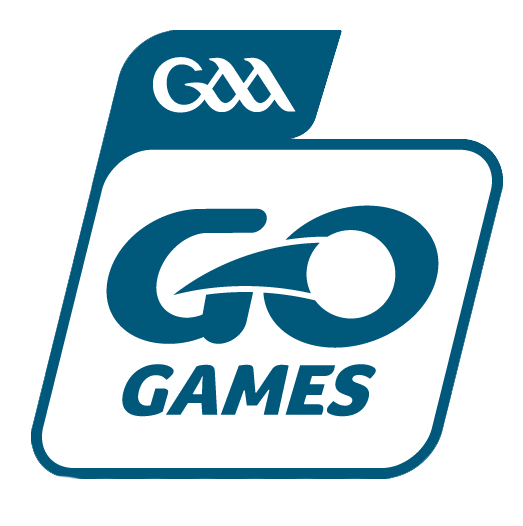 GAA Go Games are modified and small-sided versions of Gaelic games for children up to, and including, 11 years of age. They are organised on a blitz basis, on an internal (i.e. single school) or external (i.e. multiple school) basis. The key underpinning principle is that every child gets a "Go" for the entire "Game".
For recommended GAA Go Games playing rules - Gaeilic football and hurling / camogie click here.  
This initiative is one of the activities of the GAA's 5 Star Centre Initiative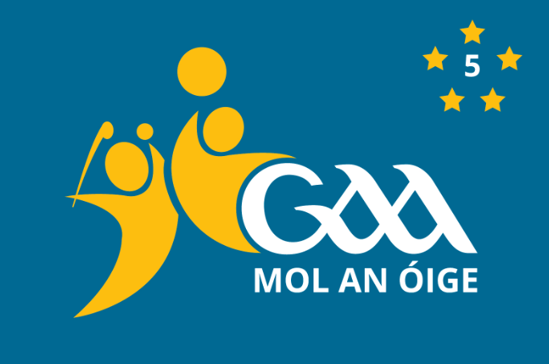 The following are the key underpinning principles of Go Games:
All participants play in the full game • Participant needs are catered for, where possible, on the basis of two year age cohorts i e U 7, U 9 & U 11 in a manner consistent with the ethos of Go Games
Activities are structured in a manner which optimises the level of fun, friendship, fair play and achievement derived by participants
Participants train and play in a safe, supportive and stimulating environment where they are encouraged to risk error, to learn and to derive maximum enjoyment from their involvement
Players master the basic skills of Hurling and Gaelic Football and experience the sense of accomplishment which derives from acquiring playing proficiency on the left and right hand side of the body
Everybody involved in Go Games, whether as players, parents/guardians, spectators, mentors, teachers, officials etc , should adhere to the key underpinning principles and give expression to the GAA 'Give Respect, Get Respect' initiative Go Games may be organised on a blitz basis. 
You need to give consent to "Social Media Cookies" to see this content
Click here for  the Playing rules for Go Games Hurling and Gaelic Football which are provided by way of best practice recommendations and can be adapted to meet localised needs.
GAA Go Games is part of GAA national policy. To access this policy, click here.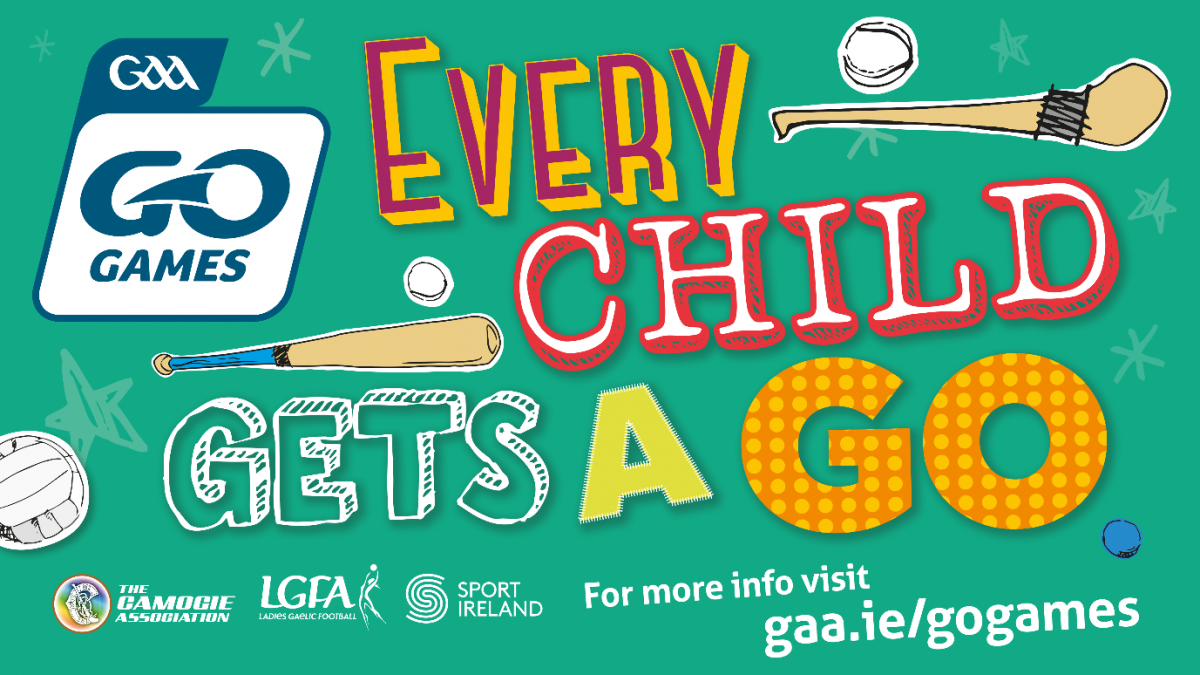 GAA Activity Planner for Hurling, Football, Handball and Rounders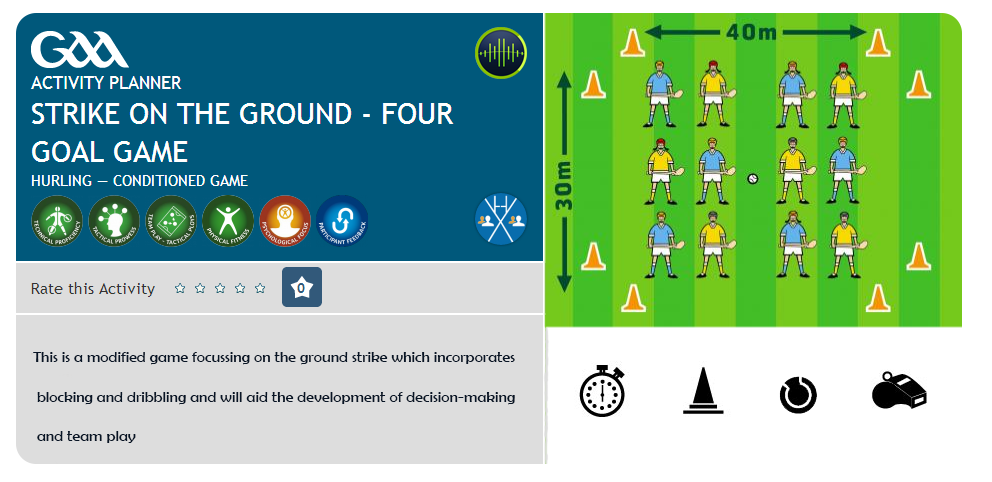 Plan your own sessions with the help of the new GAA Activity Planner.  Click here for more.